A Thinking on the Development in Sedimentology
Chengdu Institute of Geology and Mineral Resources
摘要: 笔者对地质学领域中一些学科近10多年以来的突破性进展做了扼要的评述,以及对沉积学发展中一些重要事件做了简短的回顾之后,提出了在当前高新科技时代有关研究工作的一些看法。认为在沉积学的研究中,必须采用高新技术,与其它学科同步进入高科技时代;要更新传统的观念;研究中注意学科渗透交叉,发展新的学科分支;注意全球变化的研究;研究工作要更加密切结合经济发展的需要。

Abstract: Since 1980's, mankind has entered the era of developing the high-new science and technology. The comprchensive use of computers has brought about the changes to the working and living sturctures of (he people. Rapid development of traffic, communication and space navigation has promoted the way of the contaet between the people all over the world, resulting in close links of each aspect. People can have new and deep understanding of the nature from unceasing obtain of scientific and technological results and abundant information. Morever, the changes of concepts and way of thought, in turn, advance the research of science and technology. Being in this epoch-making stage. We, sedmentologists are inevitable impelled to take the study field of our own into account to keep abreast of the time, enabling the research of sedimentology to develop together with other subjects. On the basis of the brief overview of key advances on some subjects of geology in the last ten years and a brlef hindsight of a number of important events in the development in sedimentology, several following sig- ant views are prsented by the author on the research of sedimentology in the era of high-new science.tnd technology of today. 1. Changing concepts and way of thought needs to extricate ourselves from the method traditionally dominated by intuitional experience remarks and from lacking strict logical reasoning, which should be replaced by the methology of strict scientific logical reasoning, by which scientific experimental examination can be carried out. Mean while, theory substitutes for the fixed theory and the traditional sedimentalogical theory may be collated and stipulated with the viewpoint of plate moment. The new catastrophism subtitules for the old uniformitarianism as well. 2 Apply as much as possible the high-new thchniques and method to sedmentology in order to probe it macorscopically and microscopically to a greater extent and to bring about steady improvement in techniques and method of sedimentology as such. 3 Pay more attention to the exchange with other subjects to the overlapping and infiltration of different branches of learning so as to enrich the theories of sedimentology, to open up the new domain of sedimenlological research and to establish the new branches. 4. Place the importance on the research of the global changes, and participate in the international cooperation of GSGP in a wider range and at higher levels. 5. Take an active part in the research of International Lithosphere Program (ILP) so as to help sedimentology to be one of the chief support in this research and to improve, in turn, the theory of sedimentology. 6. Pay more attention to the research of basin analysis, give full play to the supriority of sedimentology in geophysics, geotectonics, organic geochemistry- stratigraphy and structural geology for the purpose of promoting the combination and development of varying subjects. 7. Sedimentology is supposed to take effect in solving the major problems of human being, i.e. population, resources and environment, finding the foothold and combination point of its own in society, economic consturciton and markets. 8. Break the "modelling-type" with renewal and creation of research methods and engage in scientific research in the light of specific practice.

[1]
郑伟, 许欣, 齐永安, 邢智峰, 刘云龙, 李婉颖, 吴盼盼, 张湘赟. 古环境、古气候分析对P⁃T之交灭绝事件的启示 . 沉积学报, 2023, 41(2): 392-408. doi: 10.14027/j.issn.1000-0550.2021.122
[2]
林旭, 陈济鑫, 吴中海, 刘海金, 张洋. 现代河流碎屑磷灰石原位地球化学分析——

对长江物源示踪研究的启示

. 沉积学报, 2022, 40(4): 861-870. doi: 10.14027/j.issn.1000-0550.2021.103
[3]
王力宝, 厚刚福, 卞保力, 李亚哲, 窦洋, 尤新才, 郭华军, 徐洋, 邹志文. 现代碱湖对玛湖凹陷风城组沉积环境的启示 . 沉积学报, 2020, 38(5): 913-922. doi: 10.14027/j.issn.1000-0550.2020.021
[4]
张可, 吴胜和, 冯文杰, 郑定业, 喻宸, 刘照玮. 砂质辫状河心滩坝的发育演化过程探讨——沉积数值模拟与现代沉积分析启示 . 沉积学报, 2018, 36(1): 81-91. doi: 10.3969/j.issn.1000-0550.2018.010
[5]
石鑫, 侯明才, 黄虎, 胡小龙, 江文剑, 吴斌, 缪宗利, 郑斯赫. 伊犁盆地南缘中-下侏罗统物源分析及其对南天山造山带演化的启示 . 沉积学报, 2018, 36(3): 446-455. doi: 10.14027/j.issn.1000-0550.2018.115
[6]
禚喜准, 张林炎, 陈骁帅, 闫清涣, 崔建军, 杨雨. 现代盐湖沉积与岩盐析出模拟的相似性及其对成盐模式的启示 . 沉积学报, 2018, 36(6): 1119-1130. doi: 10.14027/j.issn.1000-0550.2018.117
[7]
鲜强, 马培领, 吕东, 王祖君, 吕海清, 梁国平, 李梁, 刘士靖, 陈怡仁, 毕姣莹. 河道发现对塔中地区碳酸盐岩勘探的启示 . 沉积学报, 2018, 36(6): 1233-1242. doi: 10.14027/j.issn.1000-0550.2018.088
[8]
朱如凯, 邹才能, 袁选俊, 吴松涛, 崔景伟, 王岚, 林森虎, 苏玲, 罗忠. 中国能源沉积学研究进展与发展战略思考 . 沉积学报, 2017, 35(5): 1004-1015. doi: 10.14027/j.cnki.cjxb.2017.05.012
[9]
付旭东, 王岩松. 中国沙漠物源研究:回顾与展望 . 沉积学报, 2015, 33(6): 1063-1073. doi: 10.14027/j.cnki.cjxb.2015.06.001
[10]
宁宝英, 陈国俊, 薛莲花, 马素萍, 董宇晓. 31a《沉积学报》论文发表趋势:基于文献计量分析的结果与启示 . 沉积学报, 2015, 33(1): 1-9. doi: 10.14027/j.cnki.cjxb.2015.01.001
[11]
. 食盐析出实验对盐湖盆地沉积研究的启示 . 沉积学报, 2014, 32(2): 238-243.
[12]
曾洪流. 地震沉积学在中国:回顾和展望 . 沉积学报, 2011, 29(3): 417-426.
[13]
王成善. 活动古地理重建的实践与思考——以青藏特提斯为例 . 沉积学报, 2010, 28(5): 849-860.
[14]
于兴河. 碎屑岩系油气储层沉积学的发展历程与热点问题思考 . 沉积学报, 2009, 27(5): 880-895.
[15]
鄢继华, 陈世悦, 程立华. 扇三角洲亚相定量划分的思考 . 沉积学报, 2004, 22(3): 443-448.
[16]
张鹏飞. 含煤岩系沉积学研究的几点思考 . 沉积学报, 2003, 21(1): 125-128,136.
[17]
. 中国沉积学若干领域的回顾与展望——庆祝《沉积学报》创刊二十周年 . 沉积学报, 2003, 21(1): 1-7.
[18]
何起祥. 沉积地球科学的历史回顾与展望 . 沉积学报, 2003, 21(1): 10-18.
[19]
顾家裕, 张兴阳. 油气沉积学发展回顾和应用现状 . 沉积学报, 2003, 21(1): 137-141.
[20]
薛良清. 成因层序地层学的回顾与展望 . 沉积学报, 2000, 18(3): 484-488.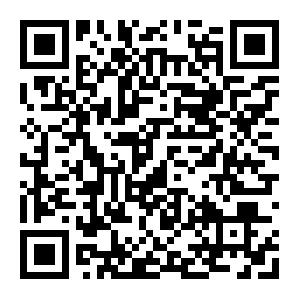 点击查看大图
计量
文章访问数:

259

HTML全文浏览量:

0

PDF下载量:

421

被引次数:

0